Welcome – Your Quick Start Guide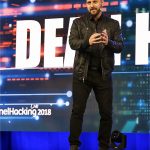 Hello! So you are searching for ways to earn an online income, or perhaps specifically for information about Dean Holland, the Ultimate Funnel,  and the Internet Profits Certified Partner Program. or Dean Holland's new book "The Iceberg Effect – The Untold Secret of Affiliate Marketing Success"
You're in the right place.  I am an Internet Profits Certified Partner, and in this website I will share with you my knowledge and experience of the Internet Profits Partner Program to enable you to make an informed decision of whether this business is a good fit for you.
YOUR FIRST STEP – Sit back to watch this informative introductory video (no opt-in required!)
YOUR SECOND STEP – If the introductory video struck a chord with you, then tell me where to send the next video, and I'll get it straight to you.
Please Note: Due to strict anti-spam laws (which I agree with) please allow me to clarify that upon giving me your email address - you will receive the information that you have requested as well as further promotional emails from me. You can of course opt out at any time - you will find an UNSUBSCRIBE link at the bottom of all my emails. ----
YOUR THIRD STEP – Please  CLICK HERE to register for our next LIVE Webinar which happens on Tuesdays at 6pm Eastern, 11pm UK.  There'll be topical training and valuable free content (as well as a brief product offer at the end).  (TIP: If you've just missed the LIVE Webinar, you might be lucky and get access to the replay, before the following week's invitation is open)
YOUR FOURTH STEP – Please do take a look around this site. I'm including lots of information about Dean Holland's Internet Profits Certified Partner Program and other products including his new book "The Iceberg Effect – The Untold Secret of Affiliate Marketing Success." There's a blog section too, where you can ask questions and leave comments, and also a bit about me.
And if you'd like to contact me direct, I'll do my best to help.  
Kind Regards
Alison
p.s – If you're ready to apply to become an Internet Profits Partner you can do so HERE