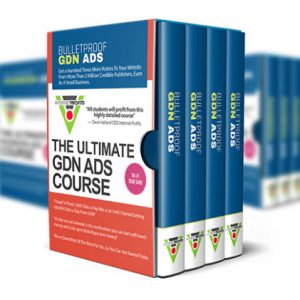 Google Display Network (GDN) has the LARGEST source of quality online traffic.
If there was only 1 ad network you could master, it should be Google Display Network. Nothing compares to its flexibility, click prices, traffic quality, or sheer click volume.
It gives you access to 90% of worldwide Internet users. Access to over 2 million publishers.
Whether you are looking to increase traffic to your own websites, or are offering your services as a consultant to other businesses, Justin's comprehensive course covers the entire process from start to finish in a straightforward step by step process. Here's what you'll learn when you enroll today continue